Home
Most Viewed
Mandira Bedi broke gender stereotypes as she performed the last rites of husband Raj Kaushal – Times of India ►
Mandira Bedi broke gender stereotypes as she performed the last rites of husband Raj Kaushal – Times of India ►
Mandira Bedi bid a teary goodbye to husband
Raj
Kaushal, who passed away after he suffered a cardiac arrest on early morning on Wednesday. The news of his demise was confirmed by a close friend, Jitu Savlani, who told ETimes, "He suffered a cardiac arrest early in the morning." At Raj Kaushal's funeral, Mandira Bedi was seen carrying the bier, which is traditionally done by men in India. The actress looked inconsolable as she bid a final goodbye to her husband and was comforted by close friends and family.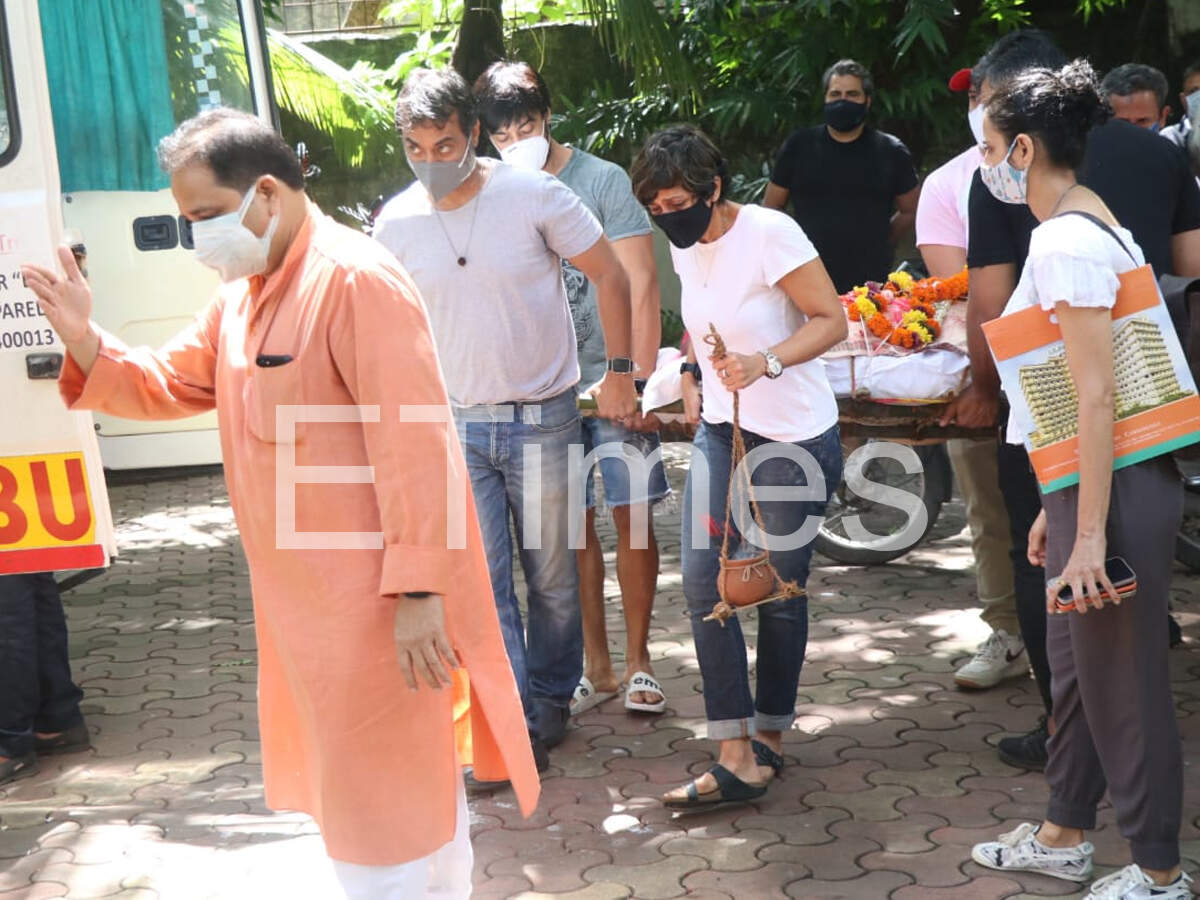 Actors like Ashish Chowdhry, Ronit Roy, Dino Morea and other TV personalities paid their last respects to Raj Kaushal at his funeral. While in the evening, Raveena Tandon, Mouni Roy, Aditi Gowitrikar, Vidya Malvade, Ashish Roy Chowdhry, Sulaiman Merchant and several others visited Mandira's house.
Dino Morea, who was launched in Bollywood by Raj Kaushal, was brimming with emotions and grief when he heard the news. He told ETimes, "This is so sad. I was supposed to meet him last week and I couldn't because I was not feeling well. He was such a great guy and it is sad that such a thing happened, he is so young and he had a heart attack this morning at 4:30. Just makes us wonder, we need to live life and live it every day. This is so sad, I am at a loss for words."
Mandira Bedi and Raj Kaushal tied the knot in 1999. They couple have a son named Vir and in 2020, they adopted a 4year-old girl and named her Tara Bedi Kaushal. A filmmaker by profession, Raj had worked on films like 'Pyaar Mein Kabhie Kabhi', 'Shaadi Ka Ladoo' and 'Anthony Kaun Hai?'. He was currently working on a web series titled 'Akkad Bakkad'.
Source link
Image Source : PTI/FILE IMAGE Mamata arrives in Delhi on 5-day visit, to meet PM Modi, opp…